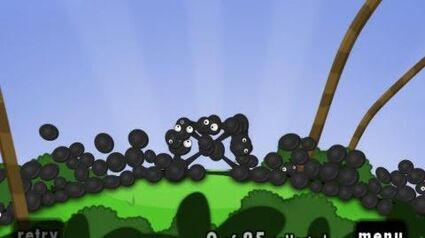 Mouse only, except for entering player names the keyboard isn't needed.
Enable Viacam Headmouse works.
Requires LMB click and drag.
The game starts fullscreen and can be closed with mouse.
Starting for the first time in order to play you have to assign a name for the player.

When in fullscreen mode the OSK cannot be accessed in game. The Enable Viacam clickwindow will also be hidden. As a result it is not possible to switch between left click and click-dragging. It is still possible to use Enable Viacam in fullscreen. The game mainly utilizes click-dragging, so in the circumstances where you need a single left click you can do it with clicking the spot where you want to and then move the mouse a little bit away and back and wait until the drag-click is released. Clicked.

To change from fullscreen to windowed just press ALT+ENTER.
More information on mouse acceleration and other technical issues at PCGamingWiki.